TGEU publishes brief guide to monitoring anti-trans violence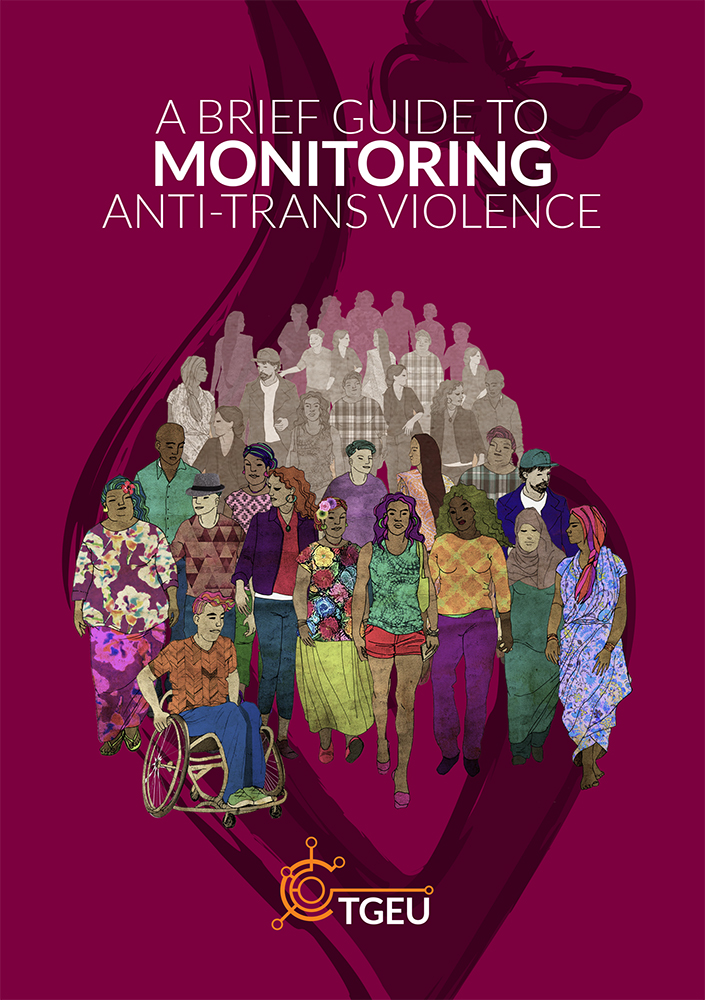 On this International Trans Day of Visibility (TDoV), TGEU, in collaboration with partner organisations, is publishing the booklet "A brief guide to monitoring anti-trans violence" in English and Russian.
Given the present challenging circumstances and growing concerns around COVID-19, TGEU is concerned about the human rights of trans and gender-diverse communities. This guide serves as a tool to support organisations and activists in reporting, collecting, and analysing anti-trans violence in their contexts and engaging with regional and global monitoring mechanisms.
This booklet primarily focuses on trans groups, LGBTQ and human rights organisations working with trans people. It involves experiences and best practices from trans and gender-diverse organisations operating in Brazil, Hungary, Kyrgyzstan, Serbia, Turkey, and Ukraine. The easy-to-use publication provides basic concepts of monitoring based on TGEU and its partners' experiences in the field, accumulated in the past ten years. It also draws on the expertise from the Trans Murder Monitoring (TMM) research project, which has been systematically monitoring, collecting, and analysing reports of murders of trans and gender-diverse people worldwide since 2009.
Based on TGEU's experience, the booklet highlights the overwhelming obstacles faced by front line activists during the monitoring and documentation process, such as lack of or insufficient human and financial resources, inability to offer services that could mitigate the effects of re-traumatisation of the victims, and the emotional distress that might be faced by those collecting violence-related data. As if that were not enough, trans groups also face hostility from so-called "feminist" anti-trans groups, and even more subtle forms of exclusion from mainstream LGBT groups.
The document explores tips for individual and community well-being, as well as campaigning as a force of community building, with activists from the various countries sharing their experiences. Also included in the booklet is a call to international organisations and funders to assist the trans movement in monitoring initiatives as well as taking into account the well-being and livelihood of activists working on anti-trans violence worldwide.
TGEU опубликовали краткое пособие по мониторингу насилия в отношении транс* людей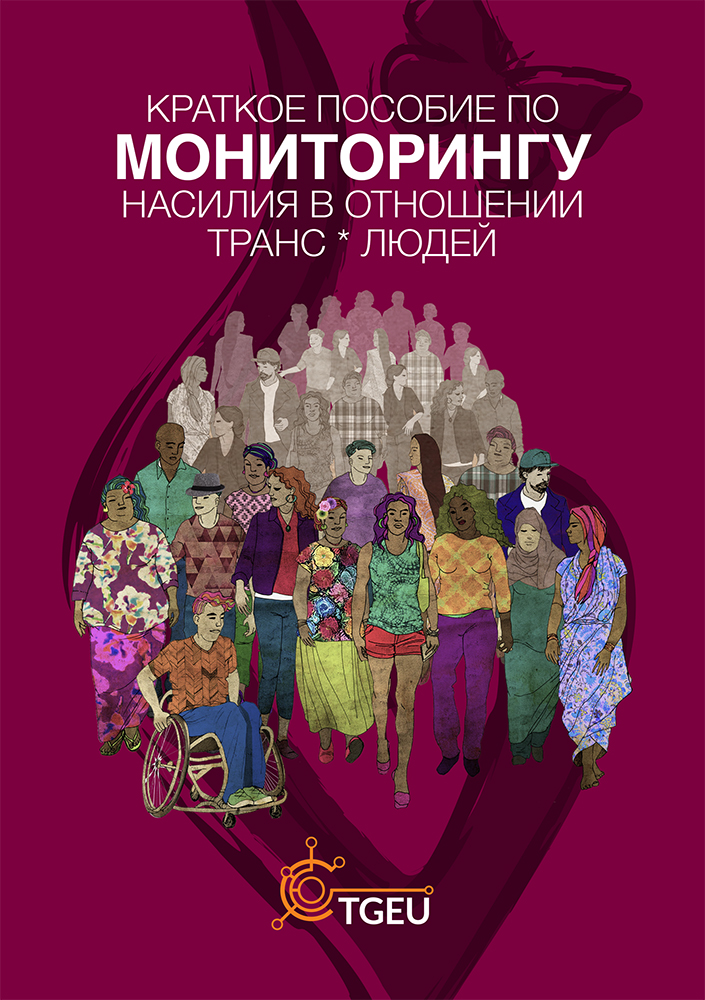 В этот международный день видимости Транс* людей (TDoV), TGEU в сотрудничестве с партнерскими организациями выпустили брошюру "краткое пособие по мониторингу насилия в отношении транс* людей" на английском и русском языках.
Учитывая нынешние обстоятельства и растущую озабоченность в связи с COVID-19, TGEU обеспокоена правами транс* и гендерно-вариативных сообществ. Данное пособие – инструмент для оказания поддержки организациям и активистам в подготовке докладов, сборе и анализе информации о насилии в отношении транс* людей в их контексте, а также взаимодействии с региональными и международными механизмами мониторинга.
В первую очередь, брошюра посвящается транс* группам, ЛГБТК и правозащитным организациям работающим с транс* группами. Она включает в себя опыт и лучшие практики транс* организаций, которые осуществляют их деятельность в Бразилии, Венгрии, Кыргызстане, Сербии, Турции и Украине. В этой простой в использовании публикации представлены основные концепции мониторинга, основанные на опыте TGEU и партнеров, накопленном за последние десять лет. Она также опирается на опыт исследовательского проекта Trans Murder Monitoring (TMM), который с 2009 года систематически отслеживает, собирает и анализирует информацию об убийствах транс* и гендерно разнообразных людей во всем мире.
Основываясь на опыте TGEU, в брошюре освещаются непреодолимые препятствия, с которыми сталкиваются активисты в процессе мониторинга и документирования: отсутствие или недостаточность человеческих и финансовых ресурсов; невозможность предложить услуги, которые могли бы смягчить последствия повторной травматизации жертв; эмоциональный стресс от постоянного соприкосновения с информацией о насилии. Вместе с тем, транс* группы также сталкиваются с враждебностью со стороны так называемых "феминистских" анти-транс-групп и еще более тонкими формами исключения со стороны ЛГБТ-групп.
В этом документе рассматриваются подсказки из опыта активистов разных стран, для индивидуального и общинного благополучия, а также как адвокационные кампании становятся силой в развитии сообществ. Кроме того, в брошюре есть обращение к международным и донорским организациям оказать содействие транс-движению в их инициативе мониторинга, а также принять во внимание ситуацию связанную с благополучием активистов, работающих над борьбой с транс-насилием во всем мире.